Irrigation Layout and Schedules
Store images with each zone
Do you ever come back to your irrigation system and wander where you installed piping or where the valves are located?
Never forget about your irrigation layout again. By uploading an image, you can link critical information to each irrigation zone and view this later in your Hydrawise app or from your desktop.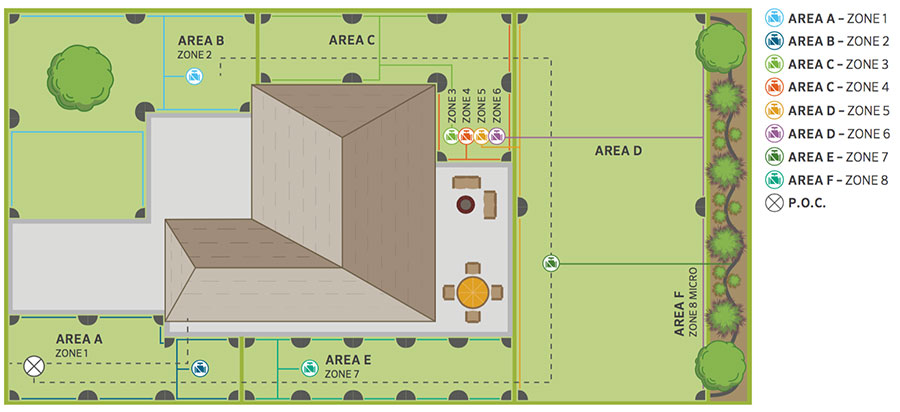 Keep important documents online
Did your irrigation designer send you important documents when your irrigation system was designed or installed?
Are you an irrigation or landscape professional creating hundreds of designs each year and you want a simple way to remember which design you did for which customer?
With the ability to store any type of document in your account you can easily refresh your memory – years after you've installed your system!
Our Enthusiast Plan gives you the ability to store up to 100 MB of documents.