We've updated our industry-leading Hydrawise™ irrigation management platform so contractors can set up schedules exactly how they like: by program or by zone. Now, there's no need to customize zones or learn a new way to set up irrigation to become a Hydrawise user. If contractors like to create schedules by zone, they can keep their management style.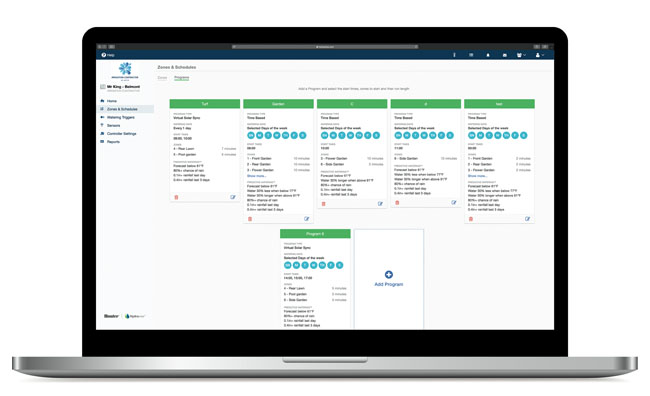 Two Ways to Set Up Irrigation with Hydrawise
We're proud to be the only manufacturer to offer two distinct ways for users to program irrigation schedules on Wi-Fi-enabled controllers. With six programs and six start times per program, Hydrawise continues to be the most powerful, efficient, and complete tool for irrigation management in the industry. Contractors simply choose which setup style they want the next time they set up a controller. A wizard will help guide them through the process.
New Features to Improve User Experience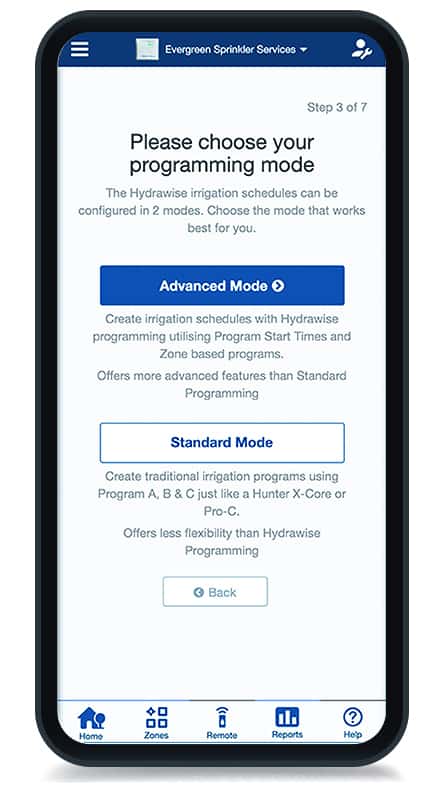 Easy-to-use menu divided into three sections: Controllers, My Account, and Multi-Site Manager
New remote management functions that provide four styles of manual watering
Ability to send messages to customers directly through the Hydrawise app
Customize your Hydrawise app by adding photos to your account
Improved layout and increased scrollability
New and improved Help button
Extra tools for contractors, including the ability to create a new customer directly from the Multi-Site Manager menu, custom branding, and more!