Speed Up X2™ Controller Wi-Fi Setup Time, Offline Programming, and Running Stations Manually
Continuous improvement is part of our mission to remain your first choice for irrigation management. Helpful user feedback has allowed us to offer the following new features for the Hydrawise Irrigation Management Platform. Check out the latest enhancements to our X2 Controller to help you work smarter and save time with Hydrawise Technology.
Bluetooth for Faster Wi-Fi Setup
The WAND Module for X2 Controllers now offers Bluetooth as a faster method when connecting your system to Wi-Fi.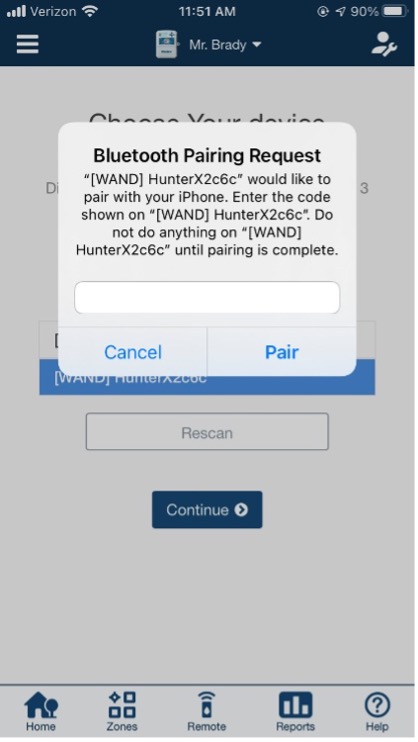 This improvement provides a third option for Wi-Fi setup in addition to the current Wi-Fi direct (SAP) and WPS (PBC) options.
Bluetooth Rapid Programming for Standalone X2 Installations
Programming an X2 Controller has never been easier with the WAND Module and the new Rapid Programming™ Technology feature.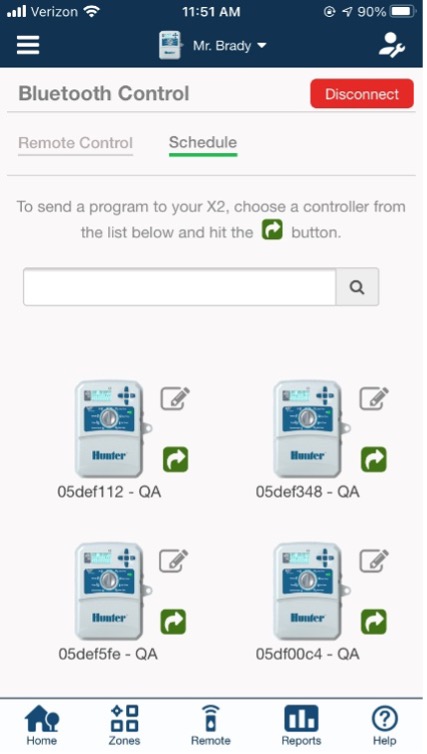 Using the Hydrawise App, you can set up a default X2 Controller schedule in your account and then send it through the WAND Module to the X2 Controller. The WAND Module is removed and the X2 Controller is schedule is fully set up — and you avoided the dial, buttons, and setting the date and time.
This feature is ideal for home builders or contractors where Wi-Fi access is unavailable and the watering programs for multiple sites are the same or very similar.
Bluetooth Remote from Your Smartphone
You can now turn your smartphone into a ROAM Remote-like device to remotely run stations on your X2 Controller when it is not connected to Wi-Fi. Your smartphone communicates to the WAND via Bluetooth.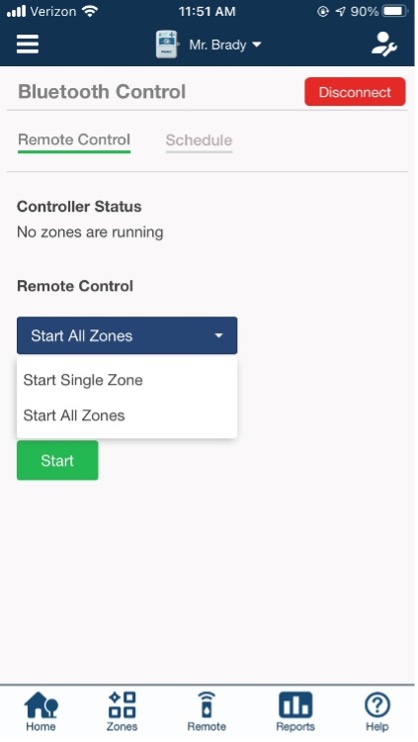 This feature works up to 75' (23 m) away from the controller location allowing for easier zone diagnostics, winterization, and site maintenance.
The Bluetooth® word mark and logos are registered trademarks owned by Bluetooth SIG Inc. and any use of such marks by Hunter Industries is under license.