We are kicking off 2017 with several enhancements for the desktop and mobile apps.
Dashboard Icon Image Support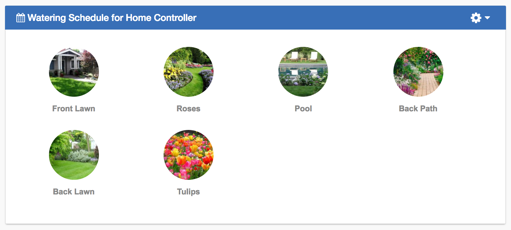 Ability to use an uploaded image as a zone icon on the dashboard. To select an image to display on the dashboard, edit the relevant zone in Zones & Schedules and select your image.
Zone Cards now come with Images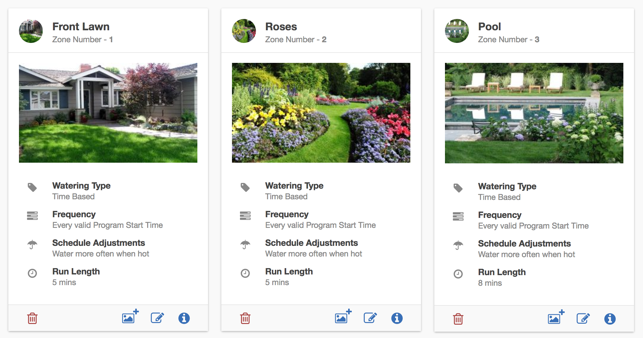 Uploaded zone images are now shown on the Zones & Schedules page. Use the new image upload icon (next to the Zone edit icon) to add images.
Rainfall Trigger Enhancements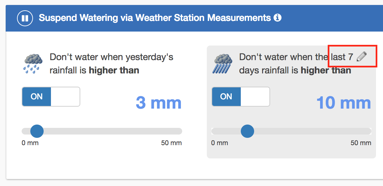 The rainfall watering trigger now allows you to select the number of days the trigger measures over. To change from the default of 7 days, just click on the number and enter a new range (from 1 to 30 days).
Contractor Search for End Users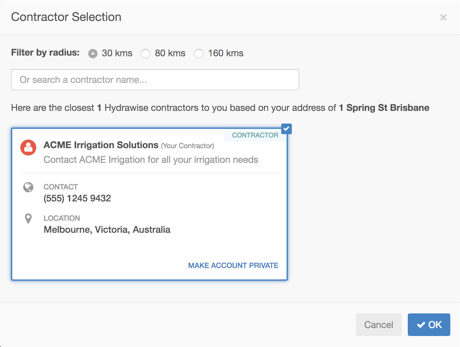 Search for your nearest Hydrawise contractor based on your location. To find a contractor near you go to My Account, and click on Change next to "Account Visibility". If you know the name of your contractor then you can also search for them