We're happy to announce new features that improve user experience and maintain Hydrawise as the most complete Wi-Fi irrigation management solution on the market. As always, reach out to us anytime if you have questions or feedback. We welcome all feedback as we strive to continuously improve Hydrawise.
Home Screen
For improved understanding of watering from the Home screen, Hydrawise now allows you to view useful reports. Simply click on any zone and then click on "Next Run" or "Last Water." Next Run will display the current Watering Schedule. Last Water will display the Watering History directly from controller. Hydrawise is the only irrigation management software that tells users what actually happened.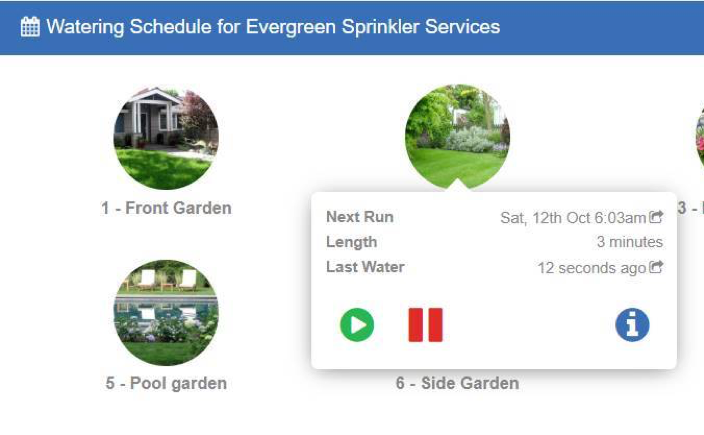 Wizard
The setup wizard now displays helpful new messages for obstacles that may arise when linking a controller to an account, such as if the serial number is already in use. Automatic selection of the controller model is now available based on the controller's serial number (if entered). There are also new instructions for connecting the controller to Wi-Fi, plus troubleshooting, to ensure a seamless setup in every application.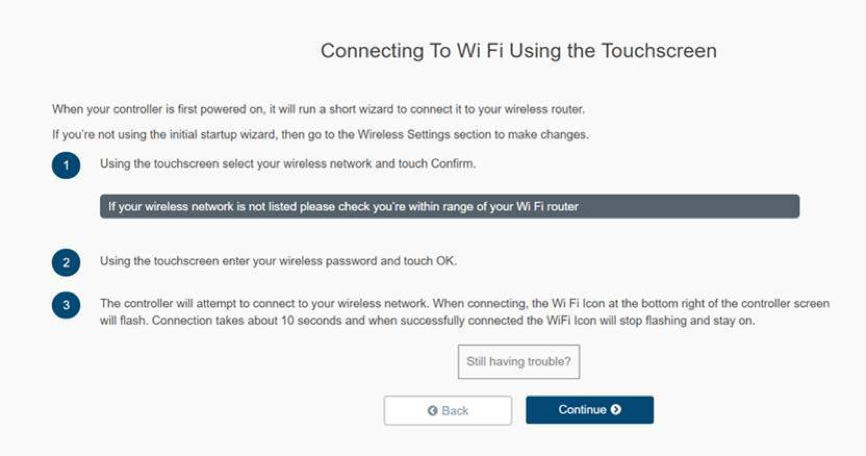 ​
My Customers
If you use multi-tiered contractor management, you can now prevent sub-contractors from unlinking a customer who is not their direct customers.
Controller Settings
We've added a button to more easily link a controller to an account, improved the "Offline Watering" option to provide the ability to prevent watering when a controller is offline, and changed the word "Location" to "Address" on the Weather Station page for clarity.
Messages
Hydrawise now supports messaging for multi-tiered contractor management.
Zones and Schedules
When deleting a Standard Mode program, you no longer have to remove zones from the program prior to deleting. For user convenience, we enabled the stacking of multiple start times in Standard or Advanced modes on some controllers. We have also enhanced the Reducing Watering trigger for multiple Program Start times in one day. The trigger now applies the percentage reduction once across all watering times.
Logging
Hydrawise now offers event log messages for enabling/disabling weather triggers.
Reporting
Reports now show multiple Virtual Solar Sync® results for the same day. Weekly views are available for easier legibility, although Daily and Monthly views are still available.