We're happy to announce that we have launched exciting new updates to the industry-leading Hydrawise™ irrigation management platform. The updates are currently live on the web-based version of the Hydrawise software. Updates to the Hydrawise app will be released this week. These enhancements will improve weather information and Contractor Fast Tools (located within the Contractor Portal).
Improved Weather Information
Weather Data
We have changed our weather data provider from Weather Underground to The Weather Channel. This will improve our ability to source highly reliable weather data. We have been trialing The Weather Channel for several months, and we feel they provide a better service.
Virtual Weather Station (Exclusive to Hydrawise)
Following extensive trials, we are pleased to release the Virtual Weather Station. The Virtual Weather Station is a weather station that is created based on the geographic location of the controller. The station is not real, but uses complex algorithms, satellite data, real weather stations, atmospheric data from airplanes, and pressure readings from mobile phones to calculate a comprehensive, highly accurate history for the selected location. The Virtual Weather Station can now be selected as a weather station and is free to use. The only better option is to install an on-site weather station. We expect this update to provide much better rainfall data for each location.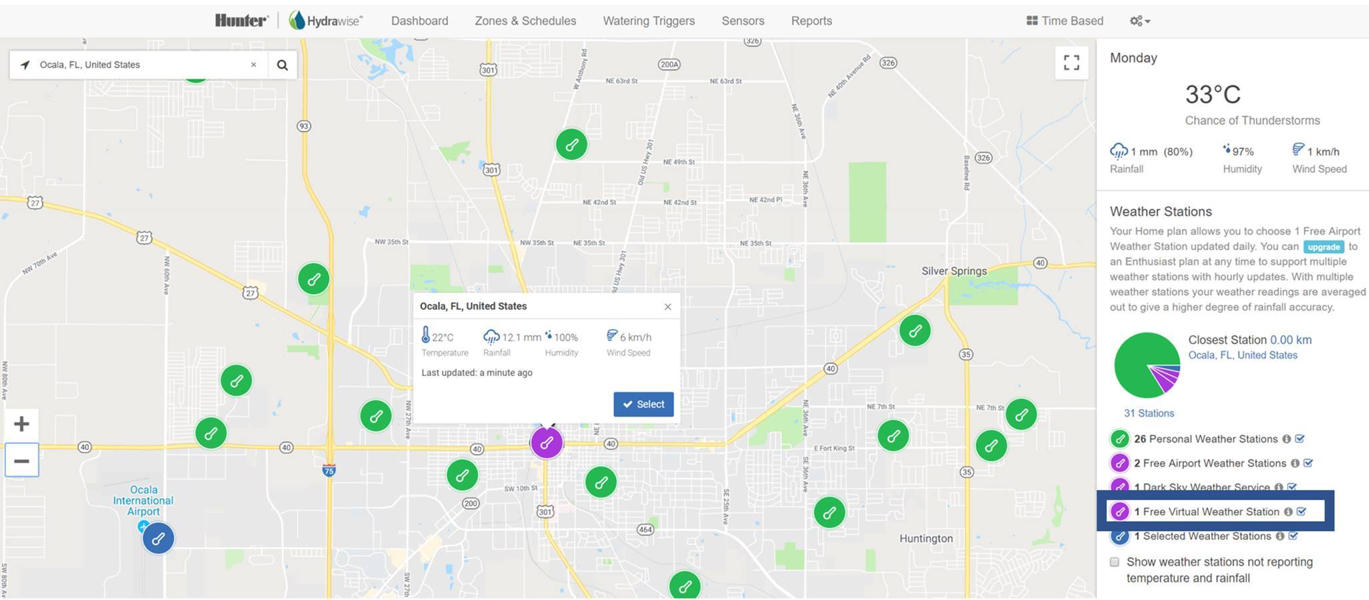 New look Weather Icons


Poor Weather Stations
Customers can now clearly see if weather station data is compromised.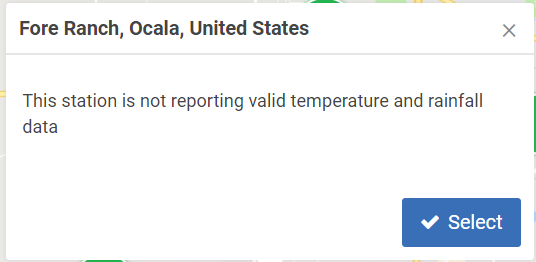 Contractor Tools
Hydrawise contractor tools make managing customers and multi-site applications easier and faster.
Global Watering Trigger On/Off Switch
The on/off switch is back by popular demand.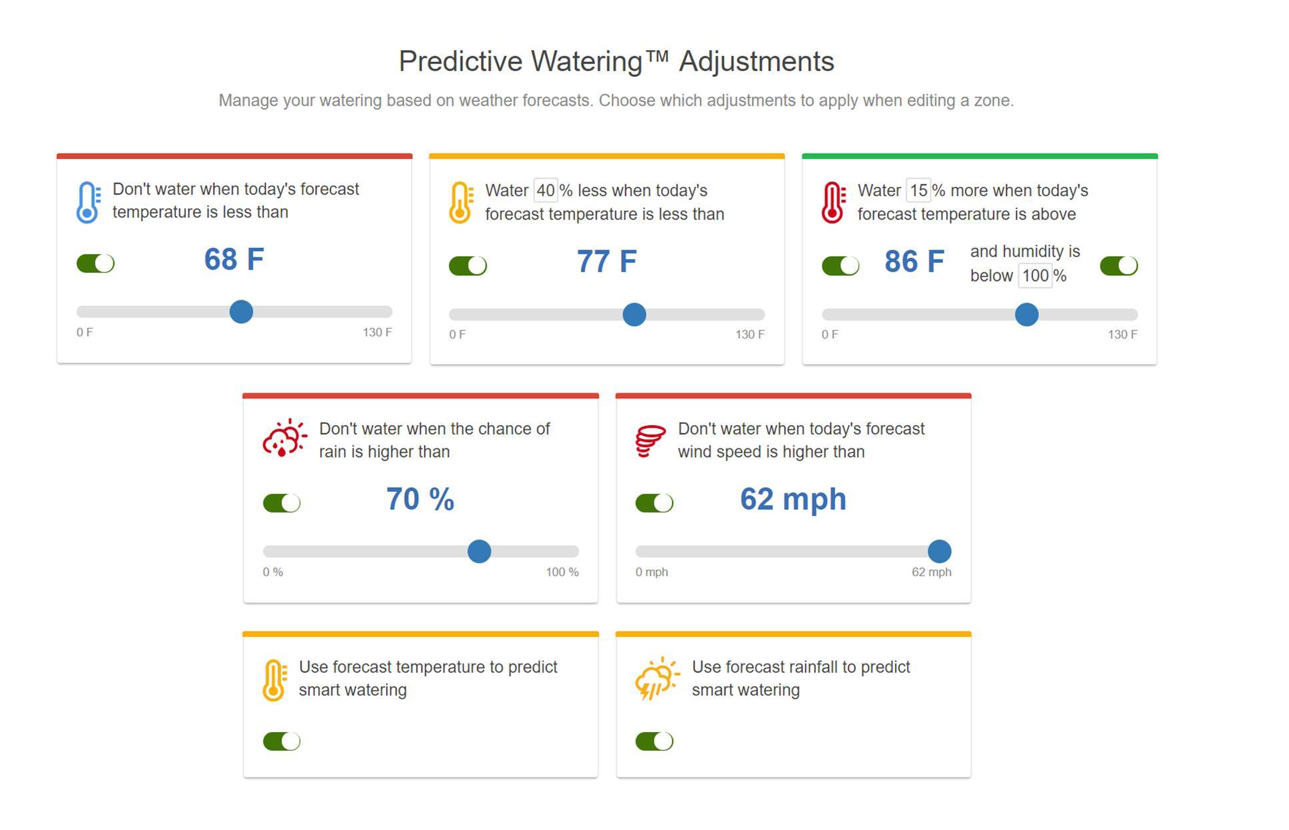 Contractor Alerts
Both contractor and end-user alerts now include the name of the controller to make identifying problem sites easier.
Contractor Logo
Contractors can now add their business logo to the Hydrawise system via My Accounts > Privacy Settings. Logos will appear on their customers' My Account pages.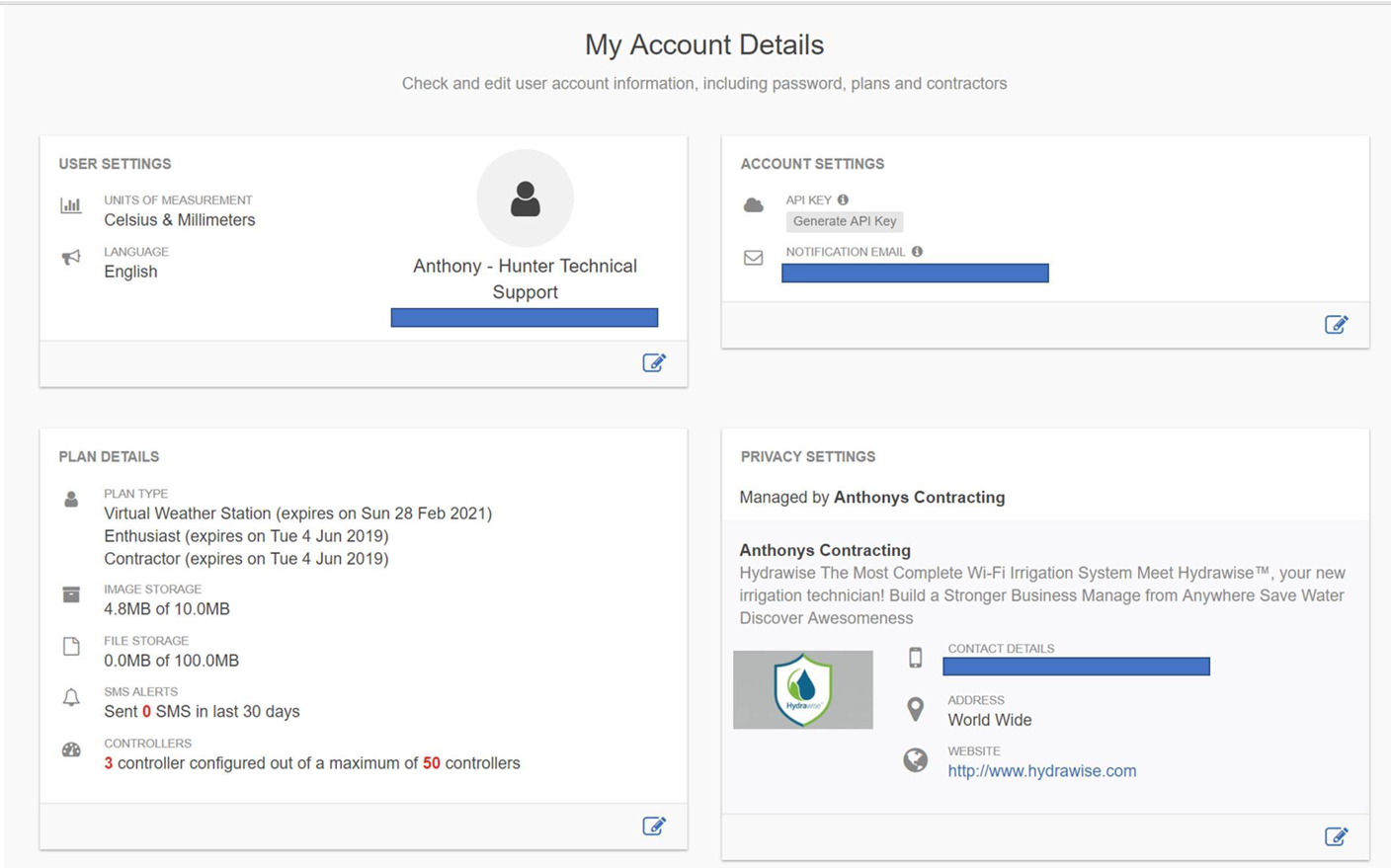 Time-Based and Virtual Solar Sync® Preconfigured Watering Schedules
These settings can now be set up with Monthly Adjustments. This capability has been well received by customers who use Smart (ET) Watering, so we added the feature to Time-Based and Virtual Solar Sync settings.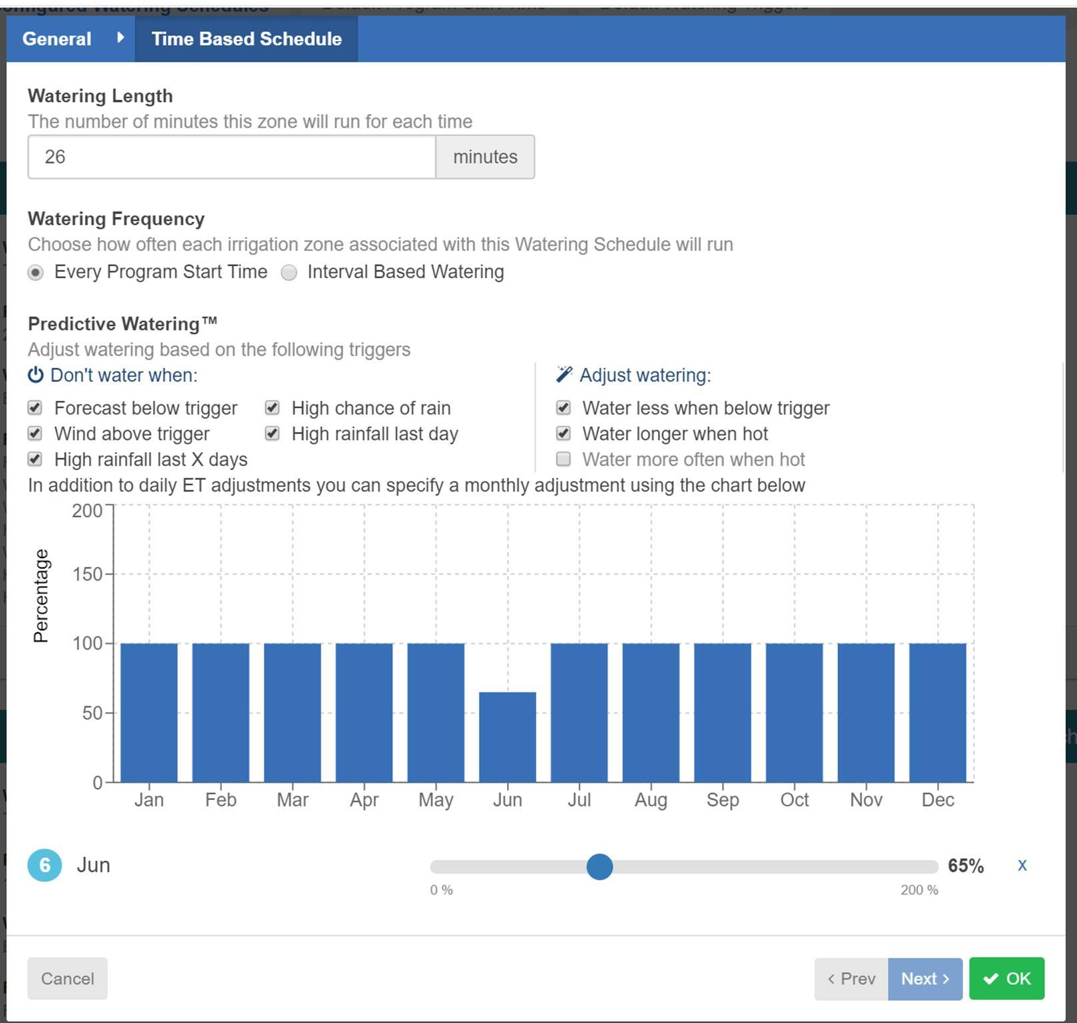 Other Changes
Newly installed controllers will now automatically update to the latest firmware version when connected to the internet. During this process, customers may see a few screens flash on new installations. The update takes about two minutes.
The default Program Start Time has been changed to 5 a.m. (our most popular start time).
HCC users: When adding a zone, the default for the master valve has changed to "Use global master valve setting."
We have translated and released more app content.