As your partner in business development, we continually strive to improve the Hydrawise Irrigation Management Platform based upon your feedback. In our latest Hydrawise upgrade, we increased the number of stations available for the HPC Controller, improved our contractor plans to better support the needs of your business, and more!
We appreciate everyone who took the time to complete our most recent user survey. Thanks to your feedback, we have implemented a range of new features to enhance user experience.
Here are a few key takeaways from the survey:
82% of participants said Hydrawise Software helps them make more money.
Customers want refinements to the Hydrawise App to enhance usability.
Wi-Fi and internet connectivity continue to be the biggest causes for troubleshooting.
Hydrawise programming and setup are easier in Standard Mode.
Learning to use Hydrawise requires several controllers to be installed, and the Contractor Plan selections should reflect this need.
HPC Controller: Now Up to 23 Conventional Stations or 32 Stations with Two-Wire
The popular HPC Controller just got even better! Last year we lowered the price of the HPC to bring the powerful controller to more projects, and this year we added the ability to use the PCM-1600 and PC-DM Modules from the classic Pro-C® Controller to improve installation flexibility. Now, the HPC can manage up to 23 conventional stations, 28 stations with two-wire only, or 32 total stations when mixing conventional and two-wire.
Serial Numbers
To improve the controller setup process, we are increasing the number of digits in controller serial numbers from 8 to 10.
Here is an example of a new serial number: XX05dee3ca. "XX" is the controller model number, while the final 8 digits are derived from the MAC address.
Multi-Language Support for Global Users
To support the growing number of Hydrawise users around the world, we continue to expand Hydrawise capabilities and reference materials in additional languages.
The homepage at hydrawise.com now offers content in the following languages: Arabic, English, French, Portuguese, Russian, and Spanish.
Hydrawise support materials are now offered in Czech, English, French, German, Hungarian, Italian, Polish, Portuguese, Russian, and Slovakian. Learn more at hydrawise.com/support.
Multi-Site Manager Improvements to Help You Work Smarter
We continually improve our contractor management tools to help you make the most of Hydrawise Software. Now, you can view and manage all customers from one convenient location:
Create a new customer without an email address.
Edit or add a customer email.
Select and purchase a Contractor Plan for a customer.
Edit contractor information for a subcontractor.
Sort customers with indents that show where they are classified if multiple levels of management are required.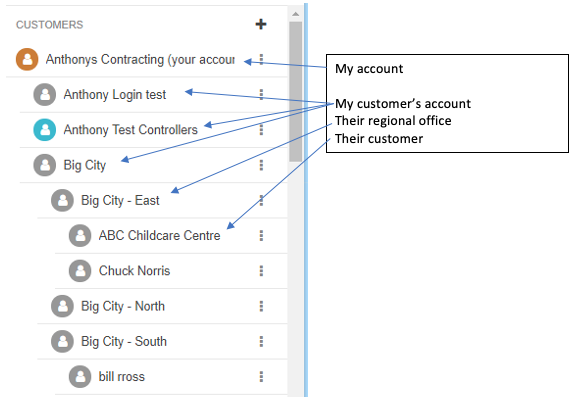 To help you find your customers faster, we have also introduced new customer icons and made several improvements to the contractor map.
Want to know more? Visit our support page at https://support.hydrawise.com/hc/en-us
To stay up to date with the latest Hydrawise Software enhancements, read our blog page at https://www.hydrawise.com/latest-features-blog