Our most recent update includes support for in-app notifications for Apple and Android devices.
When configuring an alert, just click the option to send an app notification and select the user you want the alert to go to. Alerts can be configured for many issues such as such as faulty solenoid values or issues with your flow meter.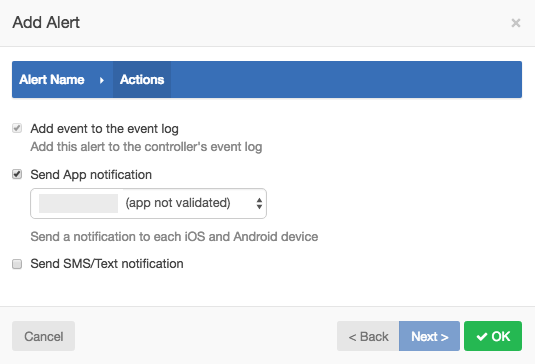 Make sure you've downloaded the latest version of the app and logged into it at least once to enable device notifications for that device.
More information can be found in our How To Guide on Adding An Alert.